inFlux News
Movie Session inFlux Recife com o filme A Girl like me: the Gwen Araújo story
terça-feira, 27 de abril de 2010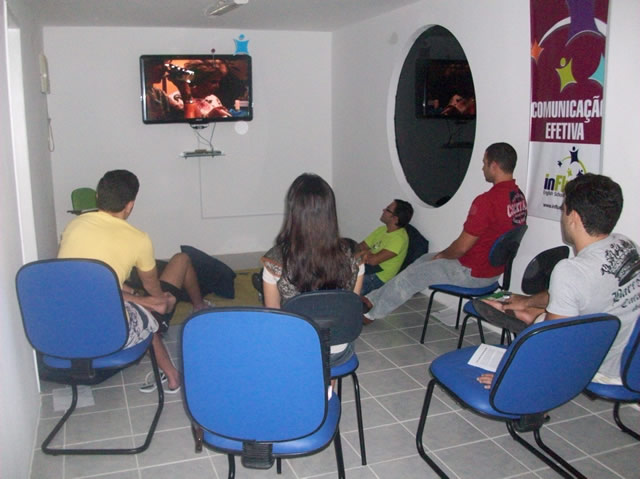 Na ultima sessão de cinema apresentamos o filme chamado "A Girl like me: the Gwen Araújo story". Esse filme foi baseado em uma história verdadeira, ele foi lançado somente nos Estados Unidos, nunca foi aos cinemas, nem reconhecido nacionalmente, fazendo com que esse seja um filme inédito aqui no Brasil, mesmo sendo lançado desde 2006. Como o filme não tinha legendas foi uma ótima oportunidade para que os alunos testassem suas habilidades e aprendessem novas expressões. Um filme rico e muito bom para uma movie session de alunos do nível avançado, pois abrange vários conteúdos trazendo novos tópicos a discussões. 
Depoimento da aluna Daniela Zarzar (aluna do Summit 1 e do Espanhol 1):
Watching this movie gives the opportunity to improve our English and at the same time we can think about equality.
Notícias Relacionadas
veja mais