inFlux News
First Day of School at inFlux Maringá
sexta-feira, 5 de agosto de 2011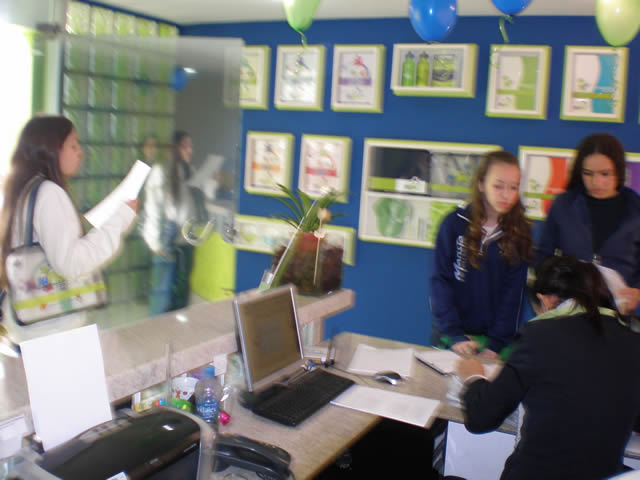 As unidades inFlux de Maringá  recepcionaram os alunos com muita alegria e satisfação. Nossas "stars" foram recebidas com um belo cartão de boas vindas e com chocolates. Organizamos uma decoração especial e um "challenge" que motivou "everyone"! O desafio foi completar a frase: "studying at inFlux makes me…" e o ganhador será premiado com um "dictionary" para dar uma mãozinha nas dúvidas de última hora. Logo abaixo já temos algumas frases das nossas estrelas.
"Studying at inFlux makes me…"
– Learn a different language and understand a different country. Student: Amanda Martins
– Living in a world without borders. Student: Ana M. C. Vantuil
– Believe that I'll get over my fear of speaking English. Student: Francislaine Buzo
Ah… não esqueçam de dar aquela espiadinha nas "pics", estão "super fun" e confiram o ganhador no próximo post.
Enjoy your semester guys!
 
Notícias Relacionadas
veja mais