inFlux News
Cooking class com Bear cookies na inFlux Xaxim
terça-feira, 26 de junho de 2012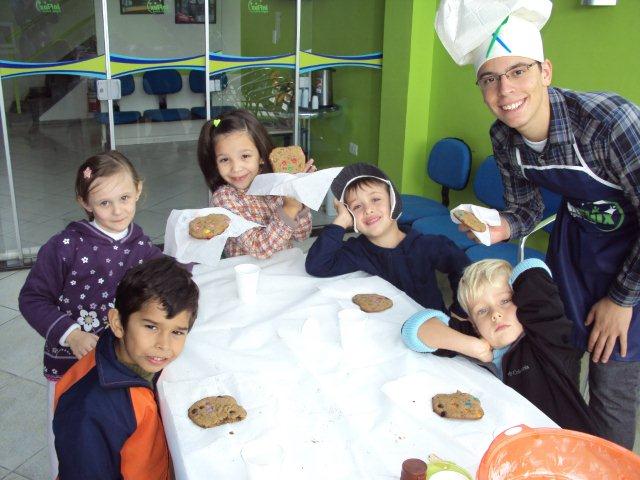 Neste semestre foram feitas 4  sessões de Cooking  Class e os alunos fizeram deliciosos Bear cookies na inFlux Xaxim.
Enquanto os cookies assavam os alunos fizeram algumas brincadeiras onde tiveram que adivinhar com o paladar o que estavam comendo. Além desta brincadeira eles venderam e compraram groceries no supermercado inFlux.
It was a lot of fun!
Abaixo segue a receita que fez o maior sucesso.
Bear Cookie
Ingredients
– In a bowl add the 4 cups of flour, 2 cups of brown sugar, 1 cup of white sugar, 2 eggs, 2 yolks, 1 teaspoon of baking powder, 1 teaspoon of vanilla extract, 1 ½  cups of melted butter and salt to taste.
Mix until the dough is smooth.
Bake for about 10-15 min.
Have fun!
Notícias Relacionadas
veja mais