inFlux News
Conversation Day WORLD CUP A joy or a burden?
sexta-feira, 30 de maio de 2014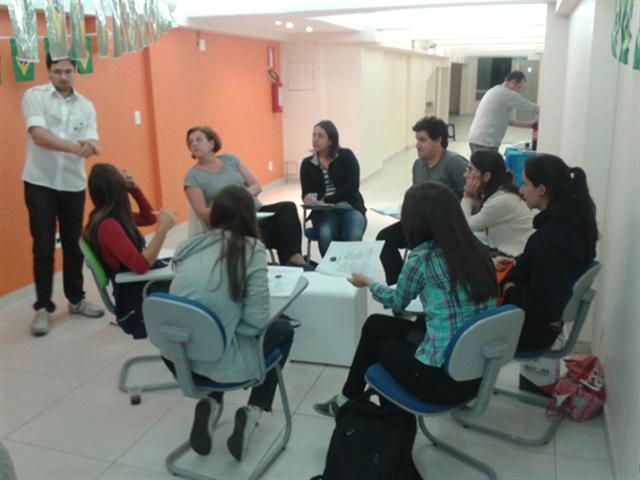 Excelente noite de debates e aprendizado na inFlux Cidade Jardim com o esperado Conversation Day!
Uma noite de muita interação para conhecer novos amigos e, sobretudo praticar seu inglês numa dinâmica de debates e defesa do seu ponto de vista! Confira as fotos nesta atividade extraclasse onde todos foram grandes vencedores!
Até o próximo Conversation Day!
Alguns dos temas abordados por nossos alunos:
Do you think it will bring bene?t or not to our country?
What about the investments done? Will they be worth in the future?
Notícias Relacionadas
veja mais