inFlux News
Movie Session Frozen na inFlux Cristo Rei
segunda-feira, 7 de julho de 2014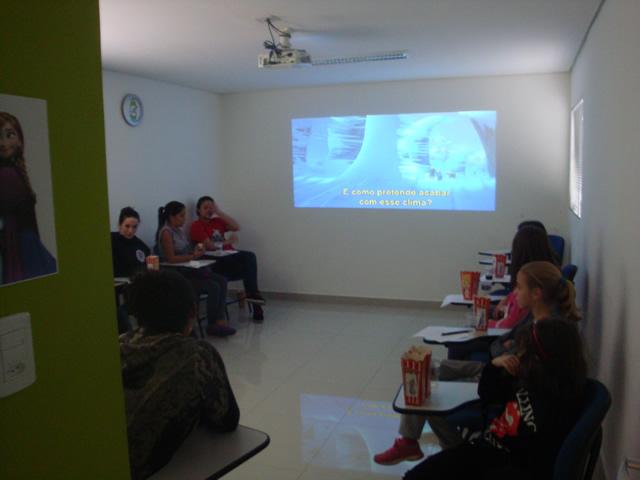 On June 27th the students of inFlux Cristo Rei and their friends had the opportunity to watch Disney's new hit animation Frozen. They felt as if they were in a real movie theater, with popcorn, candy, coke and a big screen projector.
Not only did they watch the movie, but they also had several activities before and during the movie to practice and improve their English skills. The kids had a great time and teacher Anelise and teacher Bruno showed everyone how fun learning English can be.
No dia 27 de Junho os alunos da inFlux Cristo Rei tiveram a oportunidade de assistir a mais nova animação da Disney: Frozen. Eles se sentiram como em um cinema de verdade com pipoca, doces, coca e um projetor em telão.
Eles não apenas assistiram, mas também fizeram várias atividades antes e durante o filme para praticar e melhorar suas habilidades no Inglês. As crianças se divertiram muito e a teacher Anelise e o teacher Bruno mostraram à todos como pode ser divertido aprender Inglês.

Notícias Relacionadas
veja mais