inFlux News
The first days of class at inFlux Cristo Rei
segunda-feira, 18 de agosto de 2014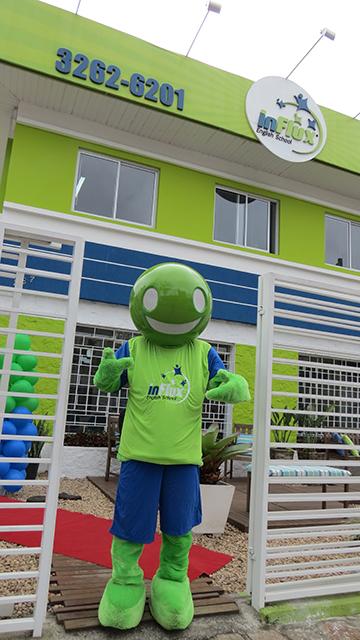 This semester our classes started on August 9, 12 and 13, depending on which day our students have classes. They enjoyed a warm welcome from all of inFlux Cristo Rei's team, and even from Fluxie! They also enjoyed a nice snack during the break, and our new babies class enjoyed a snack of their own in our Game Room.
Check out the pictures! And if you want to join our students there's still time, classes have just begun!!!
Os primeiros dias de aula na inFlux Cristo Rei
Este semestre nossas aulas começaram nos dias 9, 12 e 13 de agosto dependendo dos dias em que nossos alunos fazem aula. Eles tiveram boas vindas calorosas de toda a equipe inFlux Cristo Rei, e até mesmo do Fluxie! Eles também curtiram um lanche durante o intervalo, e a nossa turma de "babies" aproveitou um lanche particular na nossa Game Room.
Dê uma olhada nas fotos! E se você quiser se juntar aos nossos alunos, ainda dá tempo, as aulas acabaram de começar!!!
Notícias Relacionadas
veja mais