inFlux News
Treasure Hunt Game" – inFlux São Bernardo: Lots of clues and riddles leading to a delicious gift!
terça-feira, 24 de março de 2015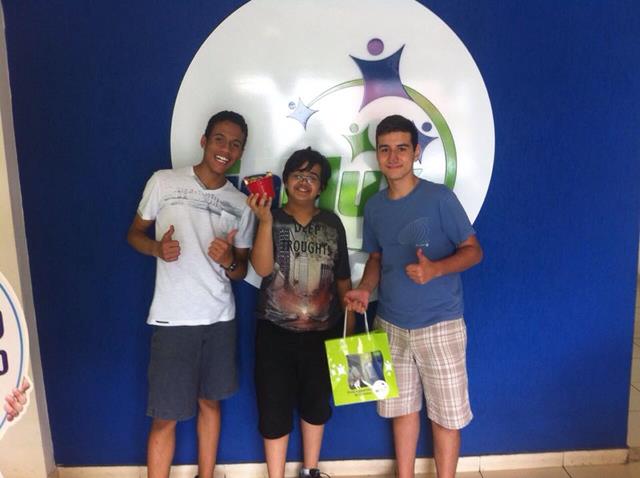 Neste sábado, 21/03/2015, nossos alunos participaram de uma divertida "Caça ao Tesouro". Com as instruções todas em inglês, os alunos foram buscando a solução dos enigmas e dicas até conseguirem chegar ao delicioso tesouro!
Foi muito divertido e todos aprenderam muito!
Congratulations guys!!!!!
Notícias Relacionadas
veja mais