inFlux News
Conversation Day – Rock Concerts na inFlux Salto
quinta-feira, 19 de outubro de 2017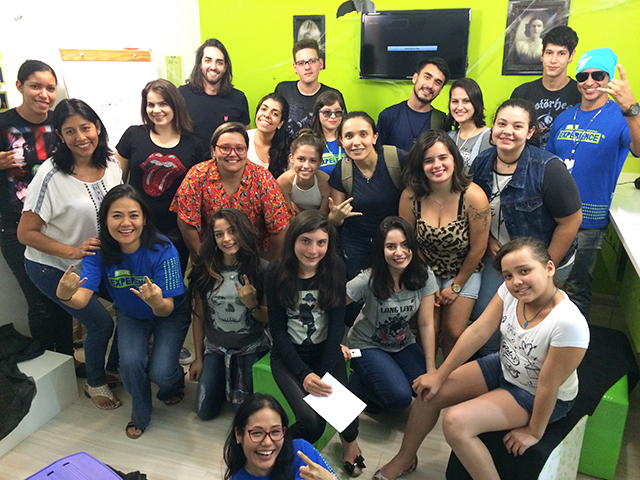 Na última sexta, dia 13/10, os alunos da inFlux Salto participaram de um Conversation Day inspirado em bandas e nos shows e festivais históricos de Rock! Praticamos expressões, respondemos um Quiz e montamos nosso próprio schedule para irmos para um Rock Concert – decidimos quem compraria os ingressos, onde nos encontraríamos, onde passaríamos a noite and so on.
Em uma das atividades, nossos alunos mostraram que realmente conhecem tudo sobre Rock 'n' Roll e cantaram diversas músicas para ganharem pontos.
O grupo vencedor levou ingressos para a nossa Halloween Party!
Congratulations to Talita Dultra (Book 4), Beatriz Piratello (Book 1), Karina Ribeiro (Book 1), Maria Victória (Book 1), Gabriel Benites (Book 1) and Victória Emanuelle (Book 1).
Thanks for coming, everybody!
You rock, guys!
Notícias Relacionadas
veja mais