inFlux News
Muito talento no The Voice inFlux Rondonópolis
segunda-feira, 11 de dezembro de 2017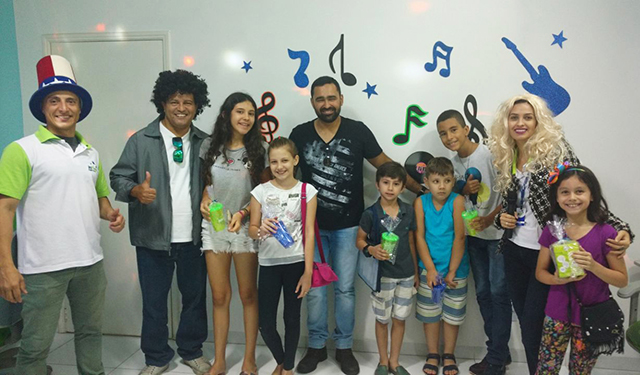 No dia 08/12, realizamos mais uma atividade extra aqui na inFlux Rondonópolis. O The Voice inFlux é uma atividade em que nossos alunos praticam inglês com muita descontração e diversão.  Eles literalmente deram um show de talento e soltaram a voz, mostrando não somente terem uma boa entonação, como também, ótima pronúncia em inglês.
Nosso corpo de jurados teve de tomar difíceis decisões, mas no fim, o público escolheu dentre os finalistas, quem ganharia o primeiro lugar, sendo essas, Lizandra Santos de Souza, do Backpack 1B, com a música Photograph – Ed Sheeran, da turma das crianças, e Thaís Cristina Almeida Schio, do Book 3, com a música Dirty Paws – Of Monsters and Men, dentre dos adultos.
Confiram os cliques dessa experiência divertida e enriquecedora!
Notícias Relacionadas
veja mais