inFlux News
Chatterbox: Pizza Night – uma noite especial e divertida na inFlux Xaxim
quinta-feira, 14 de dezembro de 2017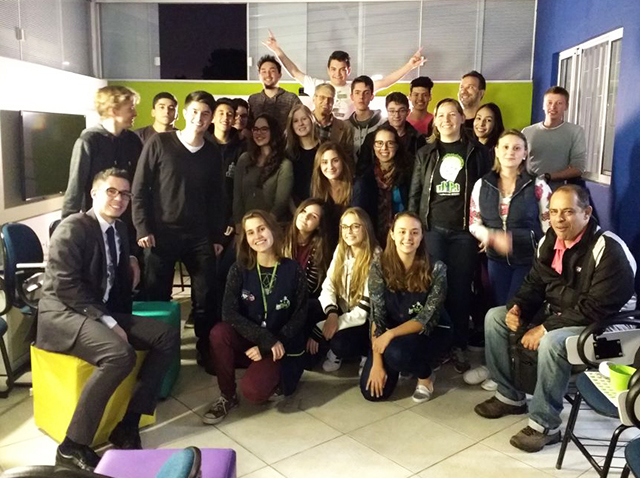 Em 22 de novembro, realizamos aqui na inFlux Xaxim uma atividade muito especial: o Chatterbox: Pizza Night, quando proporcionamos um momento de muita conversação, risadas e pizza entre nossos alunos de Advanced Communication Course e Book 5 students.
Para tanto, trouxemos uma pessoa muito especial para participar da atividade e incentivar nossos alunos a conversarem: o Harley Kroker! O Harley já foi nosso aluno e, após completar o curso de inglês conosco, teve a possibilidade de viajar ao redor do mundo e, consequentemente, praticar tudo o que aprendeu na inFlux.
Foi um momento muito gostoso em que todos puderam se divertir e praticar muito inglês.
It was amazing, guys! Hope you can come back next time!
Thank you very much for participating, Harley! Nice to have you back with us!
Notícias Relacionadas
veja mais