inFlux News
Pizza Cooking Class na inFlux Salto
segunda-feira, 22 de janeiro de 2018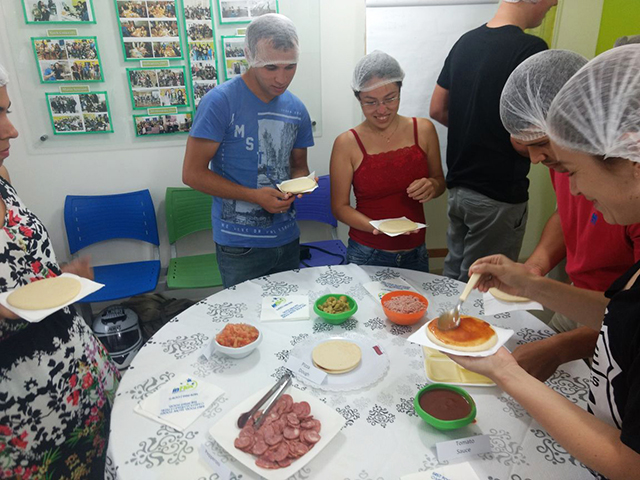 Na sexta-feira, dia 13/01, os alunos da inFlux Salto participaram de uma Cooking Class especial: praticamos o inglês enquanto preparávamos pizzas de diferentes tipos!
Praticamos vocabulário e chunks relacionados a pizza e, também, como pedir takeout food, comida para viagem em inglês. Além disso, conversamos um pouco sobre a história da pizza. E, é claro, todos puderam experimentar suas criações! Yummy!
It was a lot of fun and you are all great Chefs! Good job, guys!
Notícias Relacionadas
veja mais