inFlux News
Movie Session na inFlux Salto
segunda-feira, 15 de julho de 2019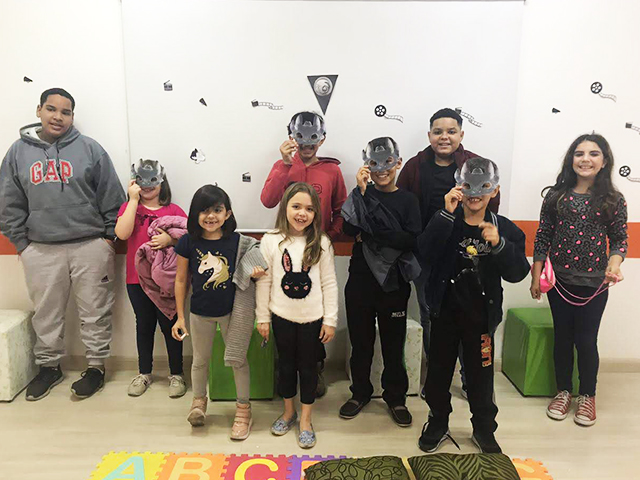 Na sexta-feira, dia 21/06, foi realizado na inFlux Salto a Movie Session com o filme How To Train Your Dragon 3. Como todo bom filme, os alunos de Kids e Juniors puderam acompanhá-lo com muita pipoca, suco e refrigerante. Muitos tiveram, pela primeira vez, a experiência de ver um filme com áudio em inglês.
A atividade contou com uma imersão de cinema. Foi montado um caixa, onde os alunos podiam ir comprar seus ingressos para o filme. Também podiam comprar a pipoca, refrigerante ou suco. Antes de entrar na sala onde o filme seria exibido, os estudantes deveriam apresentar seu ingresso para que o teacher permitisse que entrassem. Tudo isso para fazer com que todos pudessem ter uma experiência de ir ao cinema falando o idioma americano.
Além disso, os alunos puderam praticar os chunks usados no filme através de uma conversa e tentaram dar a opinião deles sobre o filme em inglês.
Confira algumas fotos dessa atividade bem divertida.
Have a nice movie, guys!
Notícias Relacionadas
veja mais