inFlux News
A inFlux Colombo realizou o Vacation Plus for Kids
sexta-feira, 7 de fevereiro de 2020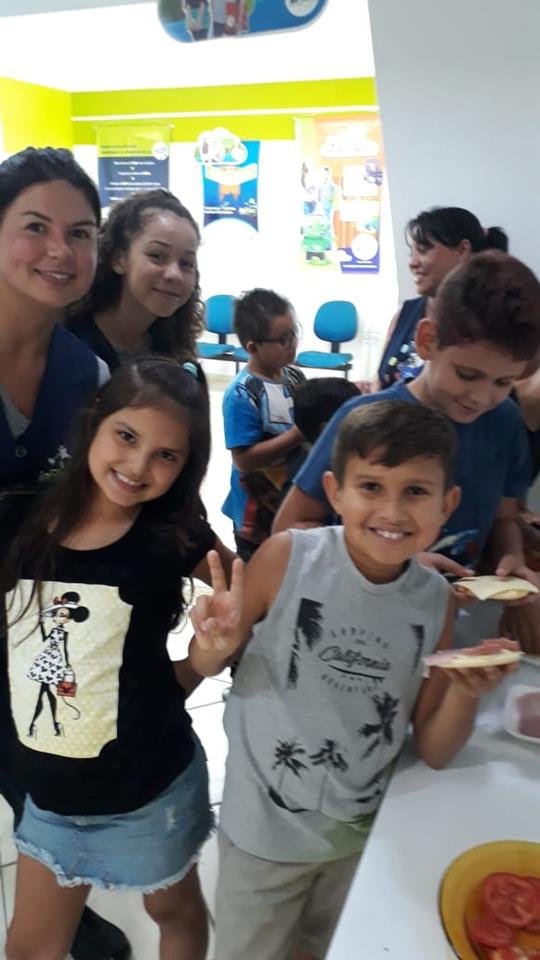 Do dia 27 a 31 de janeiro, a inFlux Colombo realizou o Vacation Plus for Kids. Foi uma semana inteira de aprendizado prático com muita diversão.  A garotada, desta vez entre as idades de 7 a 10 anos, aproveitaram as férias para praticar inglês brincando, criando, cantando, jogando, aprendendo a cuidar da natureza e muito mais!
Os alunos tiveram as atividades, Face the Pie, The Earth Day, Movie Session com o filme Os Incríveis 2, karaokê e também a Cooking Class, onde todos participaram fazendo Brownies e pizzas.
Todos estavam ansiosos para as atividades do dia seguinte e participaram com muita interação.
Confira as fotos!
Notícias Relacionadas
veja mais