inFlux News
Immersion inFlux Londrina Dom Bosco
segunda-feira, 29 de novembro de 2010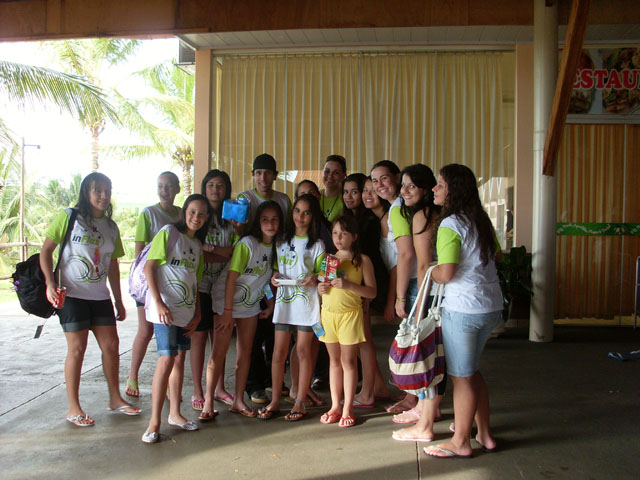 No dia 20/11/2010 a inFlux Londrina Dom Bosco realizou seu primeiro Immersion, no Parque Aquático Ody Park.
Contamos com a presença de muitos alunos e convidados em nossa atividade, o que consideramos ter sido um grande sucesso.
Realizamos uma gincana durante o immersion, entre dois TEAMS, BLUE e GREEN. Tivemos atividades como WARCRY, CHINESE WHISPERS, GIVING DIRECTIONS and MIME GAME.
No final o prêmio (two boxes of chocolate) foi para o time vencedor, "THE GREEN" com seu grito de guerra "G – R – E – E – N  – Green. We came to win".
Parabéns aos ganhadores e a todos os participantes!
 
Notícias Relacionadas
veja mais