inFlux News
Ganhadora do Categories Game de Inverno inFlux Cristo Rei
segunda-feira, 6 de outubro de 2014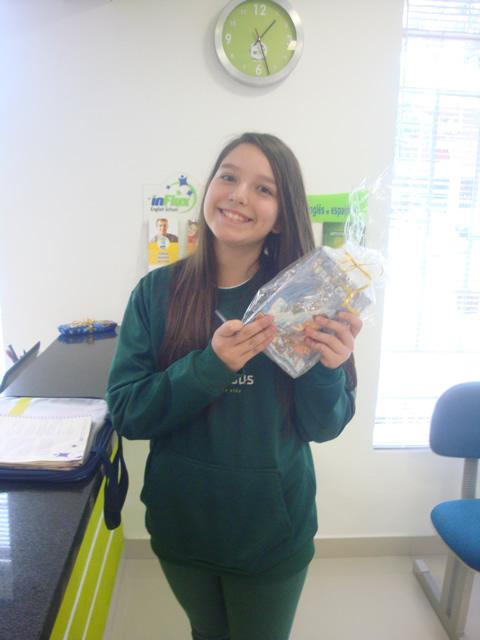 Ganhadora do Categories Game de Inverno inFlux Cristo Rei
After a whole month of waiting to find out who won our Winter Categories Game, we finally revealed that the winner is Maria Luiza Barbosa, our Book 4 student.
She took home an "Ice Age 4: Continental Drift DVD" and here's what she had to say after the weekend:
"It was cool, I've already watched it! I think Sid's grandmother is so funny"
Do it like Malu, take part in our extra activities and get presents!
Depois de um mês inteiro de espera e curiosidade para saber quem ganhou o nosso "Winter Categories Game", nós finalmente revelamos que nossa querida aluna do Book 4, Maria Luiza Monteiro, foi a sortuda da vez.
Ela levou para casa um DVD da Era do Gelo 4 e depois do final de semana, ela nos falou o seguinte:
"É legal! Eu até já assisti! Acho a vó do Sid super engraçada."
Faça como a Malu, participe de nossas atividades extras e ganhe presentes!
Notícias Relacionadas
veja mais